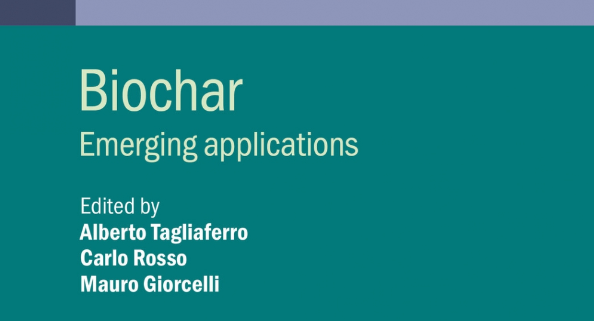 "Biochar: Emerging Application" book just published
The book "Biochar: Emerging Applications" has just been published. The editors are Professor Alberto Tagliaferro, Professor Carlo Rosso, Professor Mauro Giorcelli.
This reference text covers the latest developments in biochar materials research, a field which is becoming increasingly popular due to the potential of biochar to replace carbon materials derived from non-renewable sources. Emerging and innovative applications of biochar materials are discussed, and all aspects of the field are covered, from production to applications, including details on the techniques used. There is a particular focus on biochar as a material for composites and sensors.
This is the first book to cover emerging applications of biochar as an innovative, versatile, carbon-based renewable material, beyond its traditional uses in agriculture. It is a valuable reference for all researchers in the fields of biochar and carbon materials, including industry practitioners.

The book includes a chapter "Large scale biochar production and activation" written by Ing. Edoardo Miliotti and professor David Chiaramonti. 
For further information visit the following link: https://iopscience.iop.org/book/978-0-7503-2660-5