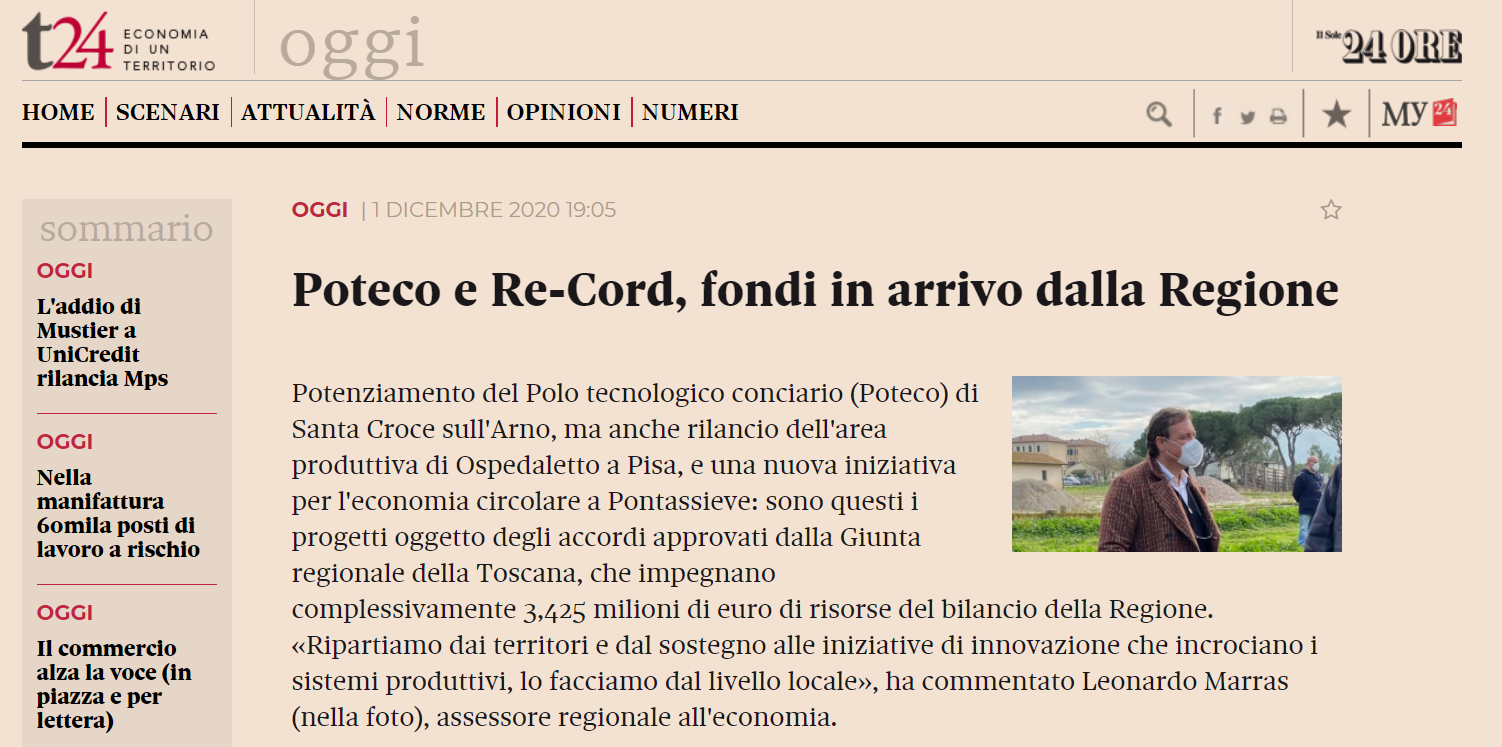 Regione Toscana agreement for a new circular economy initiative
Regione Toscana has just launches an important initiative for the development of circular economy. The initiative includes the recovery of the ex Centauro industrial area located in the municipality of Pontassieve (Firenze), and the construction of a new structure that will host RE-CORD activities in research and development and industrial applications in the field of bioeconomy, biofuels and renewable energies.
The building will be designed according to eco-sustainability and energy efficiency criteria and will house offices as well as the analytical laboratory and the experimental area for RE-CORD pilot units assembly and operation.
In the article published by Sole 24 Ore the Major of the municipality of Pontassieve, Monica Marini, relates about the initiative and the administration commitment in the project, also supported by Fondazione CR Firenze. "The new research center will bring to Pontassieve a center of excellence of international level, able to attract resources and skills that will have a positive impact on our territory and our economy. The Administration has invested lot of money to carry out this operation, which represents a crucial step for our municipality development in the direction of innovation and sustainability".
http://toscana24.ilsole24ore.com/art/oggi/2020-12-01/poteco-record-fondi-arrivo-181306.php?uuid=ABTwsRV